Fan favorite Olivia Holt (Disney XD's "Kickin' It" and Radio Disney Music Award winner) moves to new series role and a new reverse storytelling approach for Disney Channel in "I Didn't Do It," a comedy that tells of the hilarious twists and turns in the lives of five teenagers – ultra-competitive fraternal twins and their three best friends. Each episode begins at the end of a predicament, just after an adventure has gone absurdly haywire, just as twins Lindy and Logan and their friends Jasmine, Garrett and Delia somehow try to explain — with flashback scenes — exactly what happened. "I Didn't Do It" series premiere is part of Disney Channel's "janNEWary" programming event FRIDAY, JANUARY 17 (9:40 p.m., ET/PT), immediately following the premiere of the Disney Channel Original Movie "Cloud 9." Beginning July 10 2015, the series joined Disney Channel's Friday night family comedy block (9:00p.m., ET/PT).

Who is your favorite main character?

Which is your favorite romantic paring from the main characters?

Which season was your favorite?

Did you like the concept of Season 2

What did you think of the series finale?

If there was to be movie based on the show, which of these countries would you want it to feature?

Which is your favourite song heard on the show?

If there was to be a third season, which season would you like it to be like?


Our featured character is Jasmine Kang!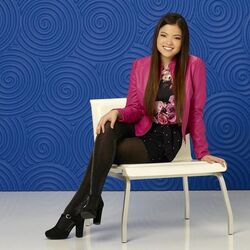 The Rescuers
Lindy and the gang scramble to book a big musical act in the benefit concert they are throwing to save an animal rescue shelter. Meanwhile, Jasmine finally figures out her feelings for Logan.

New Article • Getting Started • Admins
There are currently 65,746 edits to 324 articles since June 2013.


To write a new article, just enter the title in the box below.