"Dance Fever"

Season 1, Episode 8

Information
Air Date

April 13, 2014

Prod. Code

111

Writer(s)

Tod Himmel

Director

Bruce Leddy

Episode Guide

Previous
Next
Dance Fever
is the eighth episode in
Season 1
of the series,
I Didn't Do It.
While most of the gang is preoccupied with their dates to the school dance, Lindy is busy dodging her arch nemesis, Sherri, and her wild attempts to achieve the school's perfect attendance record.
Spoilers Below
To be added in later.
Main CastEdit
Guest CastEdit
Barry Finkel as Mr. Applebaum
Scott Shilstone as Dave Bixby
Alan Chow as DJ
Tristen Bankston as Steve
Peyton List guest starred in this episode as Sherri.
This episode is part of Disney Channel's What The What?!? weekend.
The episode shows that Lindy hasn't missed a school day in 8 years.
Of all the gang Jasmine she is the only one who did not sneeze she just coughed and sniffled in the episode.
In the episode, the whole I Didn't Do It gang gets a bad cold. It was so bad that many people think that they caught the flu, and not a cold .
This is possibly the only episode where everyone in the school catches a cold/flu.
Running Gag: Characters shouting, "Thanks a lot, Lindy!" when they catch a cold. (Fun Fact: Jasmine was the only one happy to catch Lindy's cold and be unable to go to the dance.)
Strangely and a bit ironically, Sherri is the only person to not get sick in the school, even though she got really close to Lindy when she entered her house and threatened her, the only reason she does not go is that she gets suspended by locking Lindy up and fracturing most of her bones by being squashed by the roof.
FaceTube is a parody of YouTube, Snippichat is a parody of Snapchat and Touchgram is a parody of Instagram. FaceTube was also used in another Disney Channel series Good Luck Charlie in the episode Charlie Goes Viral
The title may literally reference the events in the episode. The term "dance fever" means someone loves to dance. In the episode, the "dance" part refers to the school dance, and the "fever" part refers to the cast getting sick.
Fireman Freddy's Spaghetti Station is a sponsor on Logan's suit.
International premieres
Edit
July 11, 2014 (Spain & Portugal)
July 17, 2014 (Australia & New Zealand)
July 26, 2014 (Middle East & Kuwait)
Memorable Quotes
Edit
Garrett:
Where are the girls at?
Logan: I do not know!
Garrett: Where are the girls at?

Logan:
I do not know!
Lindy: Over my dead body.
Sherri: Suit yourself.
Lindy: You're twisted! You're sick!
Sherri: No, you're sick!
Sherri: Ha ha ha ha ha!
Lindy: Stay back!
DJ: So, I gotta ask. How come you are the only one who showed up to this dance?
Sherri: I'm here too!

Principal: Well you're not supposed to be here!
| | |
| --- | --- |
| | To view the Dance Fever gallery, click here. |
Video Gallery
Edit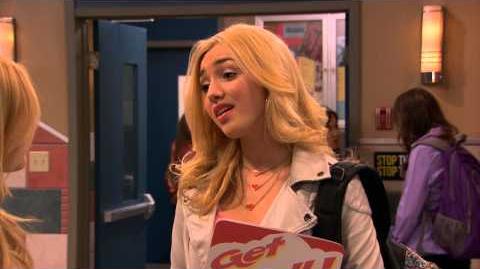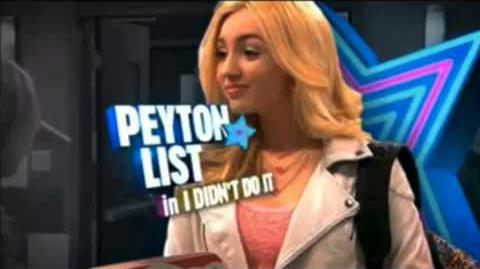 References
Edit